A team of dedicated Young Lasallians have given up a fortnight of their current summer holidays to work at a primary school that educates disadvantaged children in Cambodia.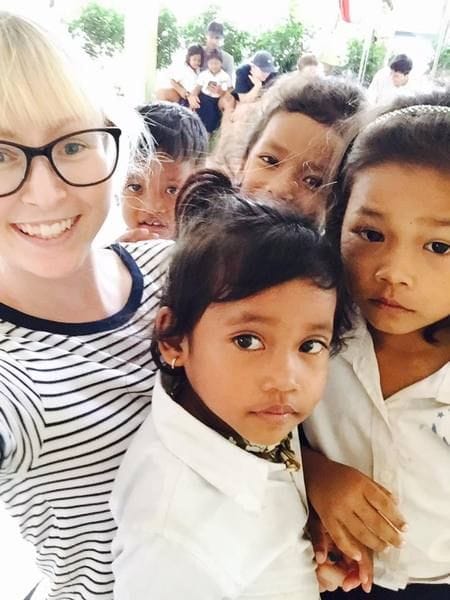 The 11 volunteers played a pivotal role improving the literacy and numeracy skills of students at La Salle Po Thum School on the outskirts of the Cambodian capital Phnom Penh.
For Perth-based Lasallian Youth Minister and Aspirant Stephen Beirouti, it was his fifth visit to the Cambodian school as part of the Volunteer La Salle program and he was joined by two other Youth Ministers, Nadia Loprete from Adelaide and Stefanie Breda from Sydney.
The Young Lasallians worked as teachers' assistants at La Salle Po Thum School, which is run by the De La Salle Brothers and also helped tutor high school students in the local village.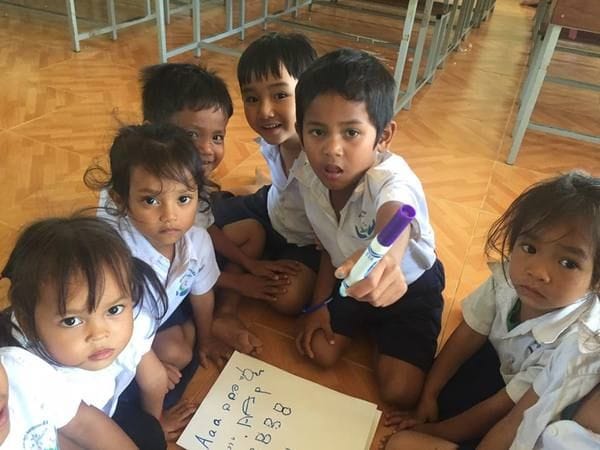 "Despite the language barrier with the students, they taught me so much about their school and their town- it was a definitely a life-changing experience", explained St Michael's College Youth Minister Nadia Loprete.
The Young Lasallians also gained a unique appreciation of daily life in Cambodia and an understanding of its turbulent history, especially the brutality of the Pol Pot regime.
They also experienced first-hand the great religious diversity of the country, meeting Buddhist monks and visiting historic temples during their stay.
Similar Volunteer La Salle programs are being planned for 2017, including an upcoming visit to Indonesia in April, where volunteers can work at a primary school and orphanage near Jakarta.