In Term One, the Young Lasallians Team have had quite a busy start to the year completing 14 school retreats and two Young Lasallians and Young Adults evenings in Australia, not to mention the numerous retreats and Formation work that has occurred in Papua New Guinea (PNG).
The Team encountered many fruitful experiences while teaming up in different combinations to cater to the needs of various school communities. Some recent highlights include the St John's Regional College Dandenong Year 12 retreat, La Salle Bankstown Year 7 and 9 retreats, and James Sheahan Catholic High School Orange Year 7 retreat.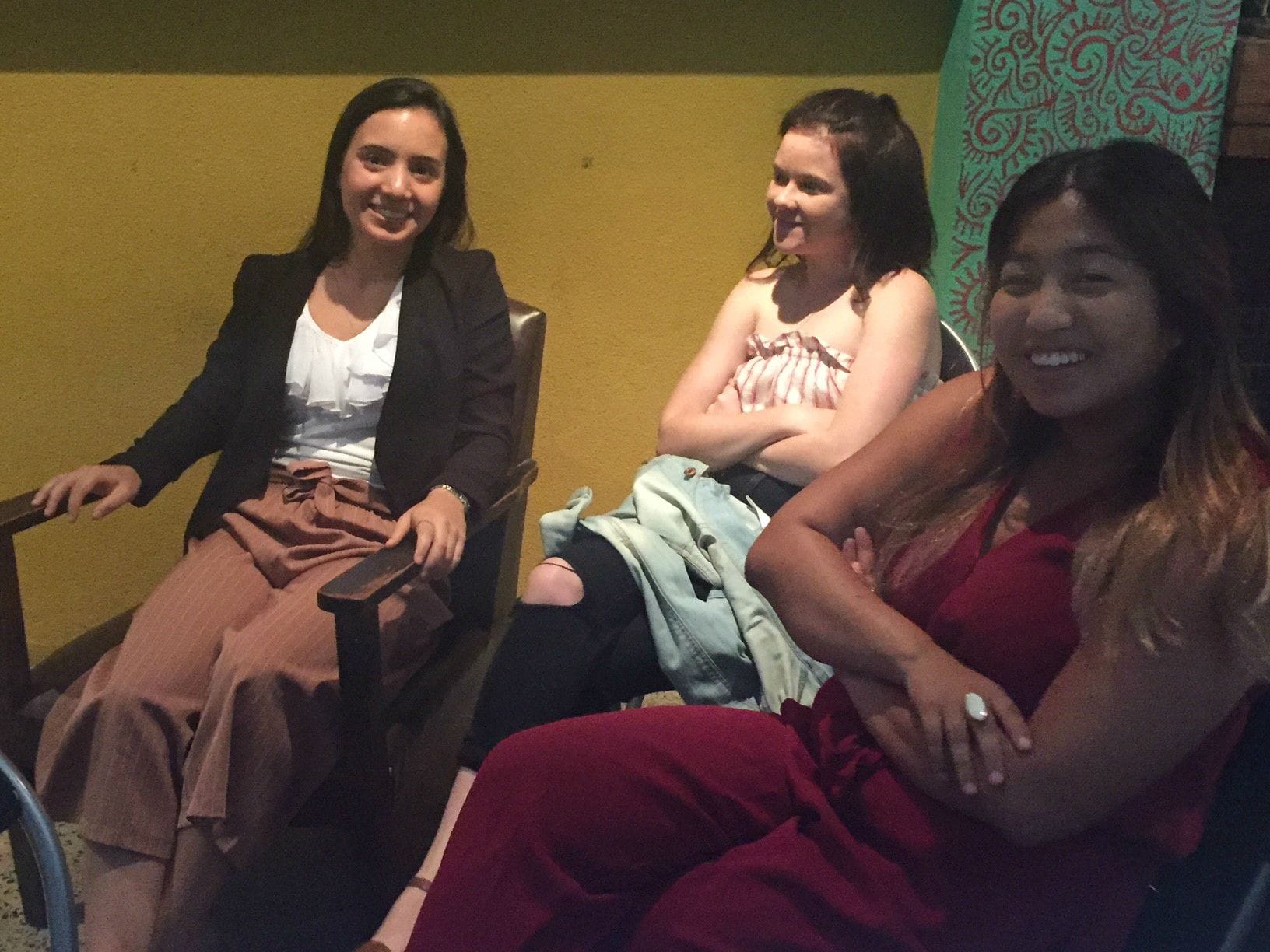 With the privilege and opportunity of engaging Young Lasallians through the various programs they facilitate, the Young Lasallians Team touch hearts and plant seeds with the young people that are entrusted to their care. In return, members of the Team are often inspired through their own encounters with students and young adults.
As the Founder says in his Meditations:
"You can perform miracles by touching the hearts of those entrusted to your care." (Med 180.3 - Feast of St Hilarion).
After facilitating a Year 12 retreat at La Salle Academy Lithgow, Damian Khoury, and Sebastian Duhau shared a recent experience with members of the Team. They were inspired by the gentle care, compassion and camaraderie displayed by the group of Year 12 students towards their fellow student with a disability.
"Seeing the Human and Christian Lasallian characteristics in the Year 12 students when looking out for the needs of their classmate, was uplifting and encouraging to witness. I walked away that day having learnt lessons from these students," said Damian.
Young Lasallians Evenings: Lasallians Without Limits
The first ever regional Young Lasallians Evening was held in Orange and was a great success, with students from Year 7-12 in attendance. The program ran for two hours and it was great to see the school captains, other leaders of the school and representatives from all year levels come together. The group discussed ways in which they can make a positive impact in a world facing many challenges and how as Lasallians, we are not as limited as we may sometimes think.

Young Adult Lasallians Twilight Retreats: New Wine, Spreading Joy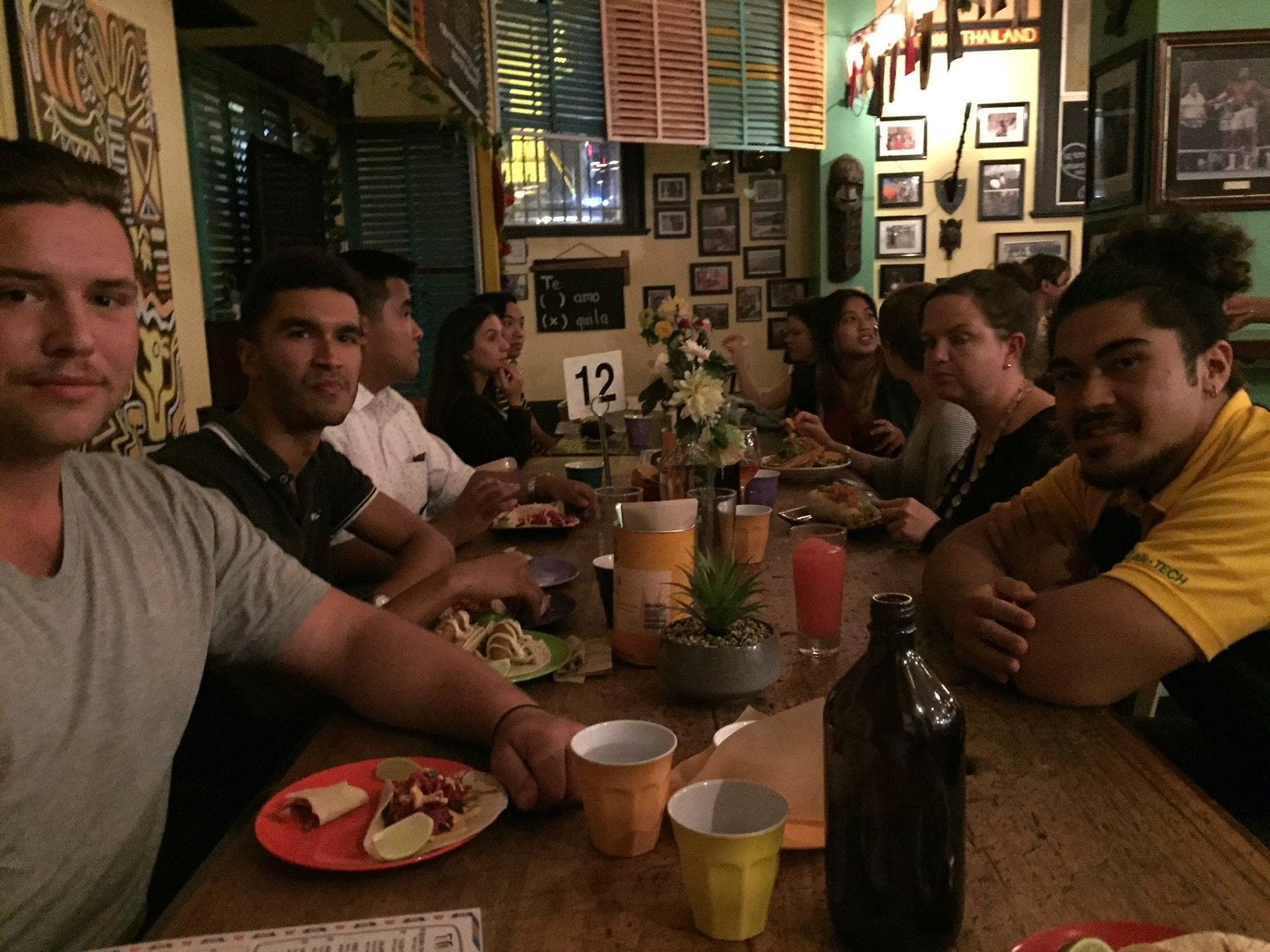 The new Twilight Retreat program caters to Lasallian alumni that are 18+ with the opportunity to share a meal and a themed topic of discussion. The Team hosted their inaugural evening at St James College, East Bentleigh on the 13 March. It was a special night and a wonderful opportunity to see many familiar faces around the room. The reflection topic for the retreat was 'New Wine,' focusing on a verse from Mark which centred on growth and transition. This proved to be a relevant topic for the young adults who gathered, and the Young Lasallians team are looking forward to hosting the same program in Sydney throughout April.
The Young Lasallians Team feel fortunate for their many encounters and conversations, while continuously working hard to expand the work of the Mission.
"Do your part to help build up the kingdom of God in the hearts of your students." (Med 67.1)
---
Email the Young Lasallians Team to find out more: younglasallians@delasalle.org.au