Around 400 Young Lasallians from 20 different countries have gathered at Saint Jana Kantego Church in the Polish city of Krakow to mark World Youth Day.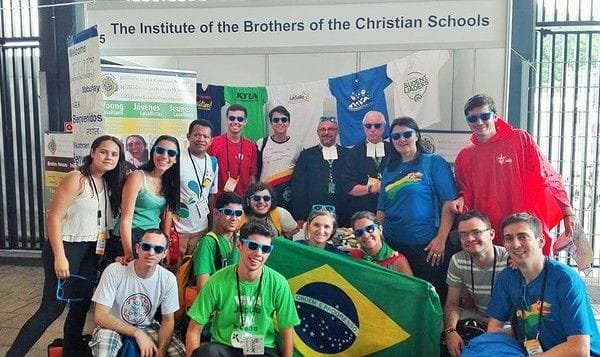 This year's event has taken on special significance given it is taking place in the home city of Saint Pope John Paul the Second who founded the Catholic youth festival in 1984.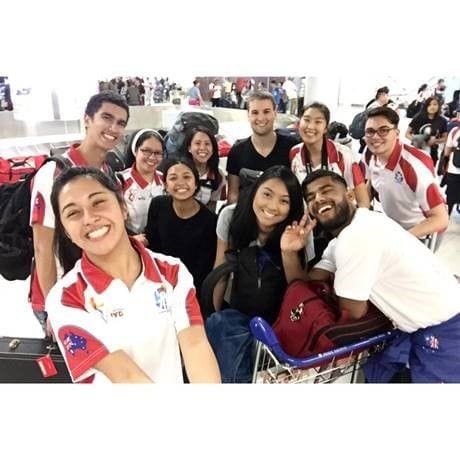 Two million Catholics are in Krakow for the week-long celebrations which will conclude on Sunday 31 July with a Mass, celebrated by Pope Francis.
The Young Lasallians Gathering was led by the Superior General of the De La Salle Brothers, Robert Schieler.
The De La Salle Brothers also have their own vocations stand in the city throughout the week.
Many Young Lasallians from across our District have travelled to Poland for the Catholic youth festival, including students and staff from Casimir College in Marrickville, De La Salle College in Ashfield, Holy Spirit College in Lakemba, John Paul College in Rotorua and O'Connor Catholic College in Armidale.
Lasallian Youth Ministers from Oakhill College, De La Salle Colleges at Ashfield and Cronulla and La Salle College Bankstown are also in Krakow, taking an active part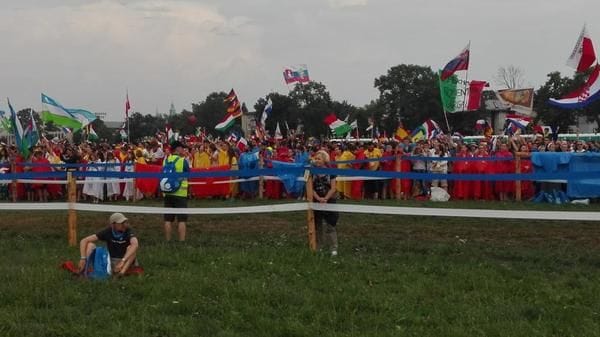 in the celebrations.
The festival has helped unite young Catholics aged from 16-35 for over 30 years, with Sydney hosting the festival in 2008.
The pilgrims have also come together for an Open Mass, celebrated by local Bishops and for catechetical sessions, a re-enactment of the Stations of the Cross, afternoon and evening shows and prayer sessions.
At the end of the Closing Mass on Sunday, Pope Francis announced that Panama will host the next World Youth Day in 2019.