The Chief Executive Officer of the Lasallian charity yourtown, Tracy Adams has received an award from the Superior General of the De La Salle Brothers, Robert Schieler in recognition of her 26 years of service to the organisation.
The New Zealander began at the then BoysTown over a quarter of a century ago as a casual, working two days a week in fundraising for the charity.
She has demonstrated formidable leadership skills in guiding yourtown into a position where it has become one of Australia's largest and longest running charitable Art Unions.
A graduate of Harvard Business School, Tracy has directed significant company growth since becoming CEO in 2008, including an operating budget increase of more than $20 million and a client increase of more than 100 percent.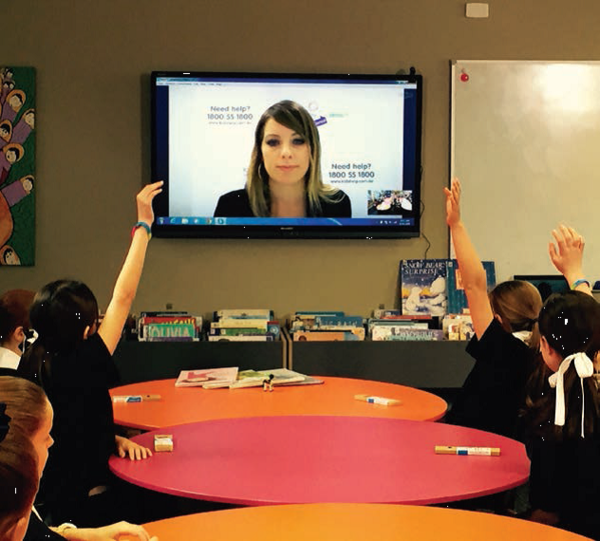 yourtown's national counselling service, Kids Helpline was recognised last year with a major award for its highly successful web counselling program in primary schools, Kids Helpline@ School.
The Lasallian charity also has extensive programs for the victims of domestic violence and employment programs targeted at disadvantaged communities across Australia.
During his visit to the yourtown offices in Brisbane today, Br Robert had an opportunity to meet some of the agency's 600 staff and gain a greater insight into its inspiring work.
He has praised its Lasallian ethos, saying it is a powerful reflection of the rich diversity of the Lasallian mission in our District.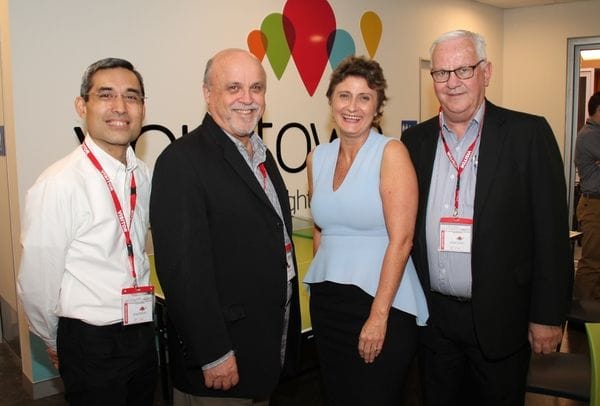 Alongside Br Robert at the yourtown event was the Pacific Asia Regional Councillor Br Ricky Laguda and Brother Visitor David Hawke.
The Superior General arrived in our District on 18 April and was a keynote speaker at this week's inaugural Lasallian Educators Conference in Perth.
He has been visiting Lasallian schools and Brothers communities in Melbourne, Adelaide and Brisbane this week and will be travelling to Papua New Guinea on Sunday.
Br Robert will return to Australia on 27 April for further visits to Lasallian schools and Brothers communities in Sydney before concluding his visit to our District on 1 May.