From January 12-14, the very first combined Formation and Induction Program, including a Commissioning Mass, was held for Lasallian Mission Council's latest group of Youth Ministers and Lasallian Volunteers in picturesque Collaroy, New South Wales.
The Induction and Formation program held for the two groups was facilitated by the Young Lasallians Team members; Amanda Proulx (Assistant Director of Formation/Young Lasallians), Lasallian Youth Ministry Coordinators, Philippe Dulawan, Sebastian Duhau, Damian Khoury and Lasallian Volunteers Program Manager, Kate Westhead.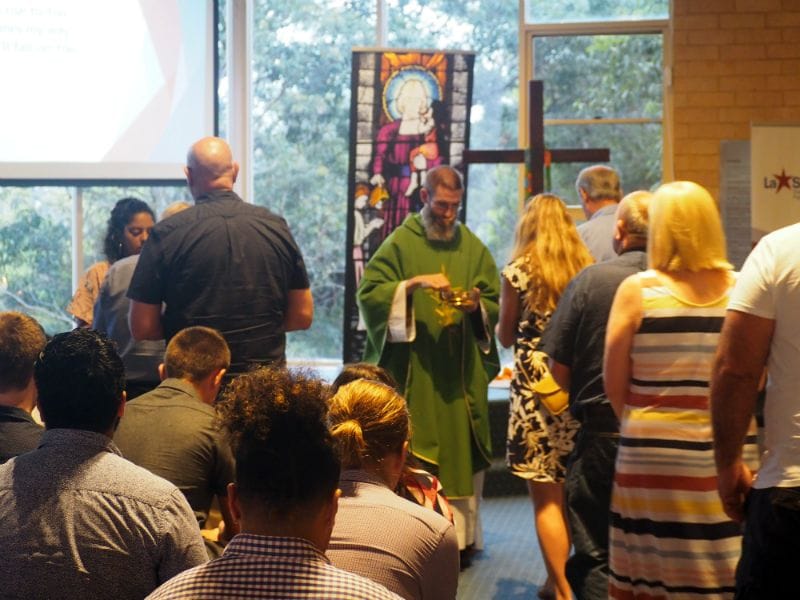 A Commissioning Mass was held on Saturday 13 January to welcome and bless the Youth Ministers and Volunteers in their positions of responsibility within their school placement. There were familiar faces among the two groups, with a number of returning Youth Ministers and Volunteers continuing on in their current placement or in another location.
The Mass was led by Father Thomas McFadden OFM Cap, attended by friends and family members of the Volunteers and Youth Ministers. Also in attendance were many De La Salle Brothers and members of LMC staff including, Executive Director, Merv McCormack, Operations Manager, Julie Alibrandi and Director of Formation, Br John Cantwell.
What is sure to mark another memorable year for Lasallian Mission Council, we wish all the Youth Ministers and Volunteers the very best as they embark on their Lasallian journey for 2018.