Brother Matthew Bell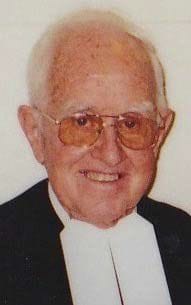 Brother Matthew (Michael Alan) Bell died in his sleep early on Thursday morning, 17 January, at the Alamanda Hospital, Southport. Matthew had been admitted to the hospital on the previous day.
Brother Matthew had five brothers and six sisters, a number of whom are still living. A summary of his appointments as a Brother can be found here.

A Requiem Mass was held at Villa La Salle, Southport, on Monday, 21 January at 10.30 am.

A Mass of Christian Burial was held at the Chapel of St John Baptist de La Salle at Oakhill College, Old Northern Road, Castle Hill at 1.30pm on Wednesday, 23 January. Interment followed after the Mass in the Brothers' cemetery at Oakhill. A copy of the eulogy delivered by Brother Peter McIntosh can be found here.