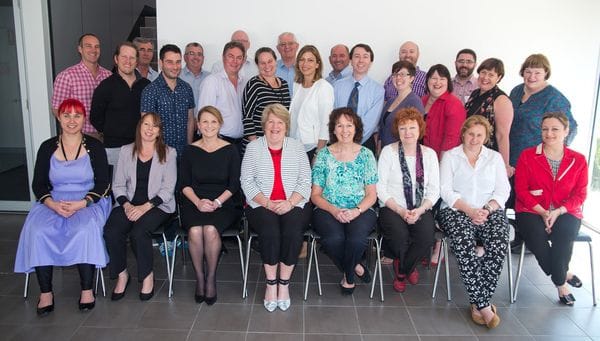 Lasallian Formation for Educators
Our mission statement:
To form and resource adults engaged in the Lasallian mission in the heritage, story and values of our tradition so that workplace values, practices and policies are in alignment with authentic Lasallian principles.
Lasallian formation contributes to the professional development of 21st century educators committed to sound values and best practice.

It does so by drawing on an educational heritage that has been evolving through more than 300 years of practical experience with young people, especially those who are disadvantaged.

In Lasallian formation we put our heritage into dialogue with insights from the best of current research and classroom practice. Reflecting on what we learn, we develop effective educational practices aimed at encouraging our young people 'to be the best they can be'.

Whether in schools or other settings, Lasallian educators are able to access and reflect on a significant body of practical, professional and spiritual writings from St John Baptist de La Salle (1651-1719) and the community he founded. We also have access to a growing body of Lasallian educational scholarship from all over the world.

Lasallian formation is something we do together, so that, together, we may continue to provide the most effective 'human and Christian' education for the young people in our care.