SOUTHERN CROSS CATHOLIC COLLEGE
SCARBOROUGH, QUEENSLAND
Living in a Lasallian Brothers Community
**This placement is open to males and females
About the Placement
Southern Cross Catholic College is a Prep to Year 12 co-educational school. The College was founded in 1995, following the amalgamation of the Catholic primary and secondary schools in the Moreton Bay Region. Southern Cross Catholic College has three campuses located in Scarborough, Kippa Ring and Woody Point; accommodating students in Prep to Year 6 and a fourth campus in Scarborough accommodating senior years students from Year 7 to 12.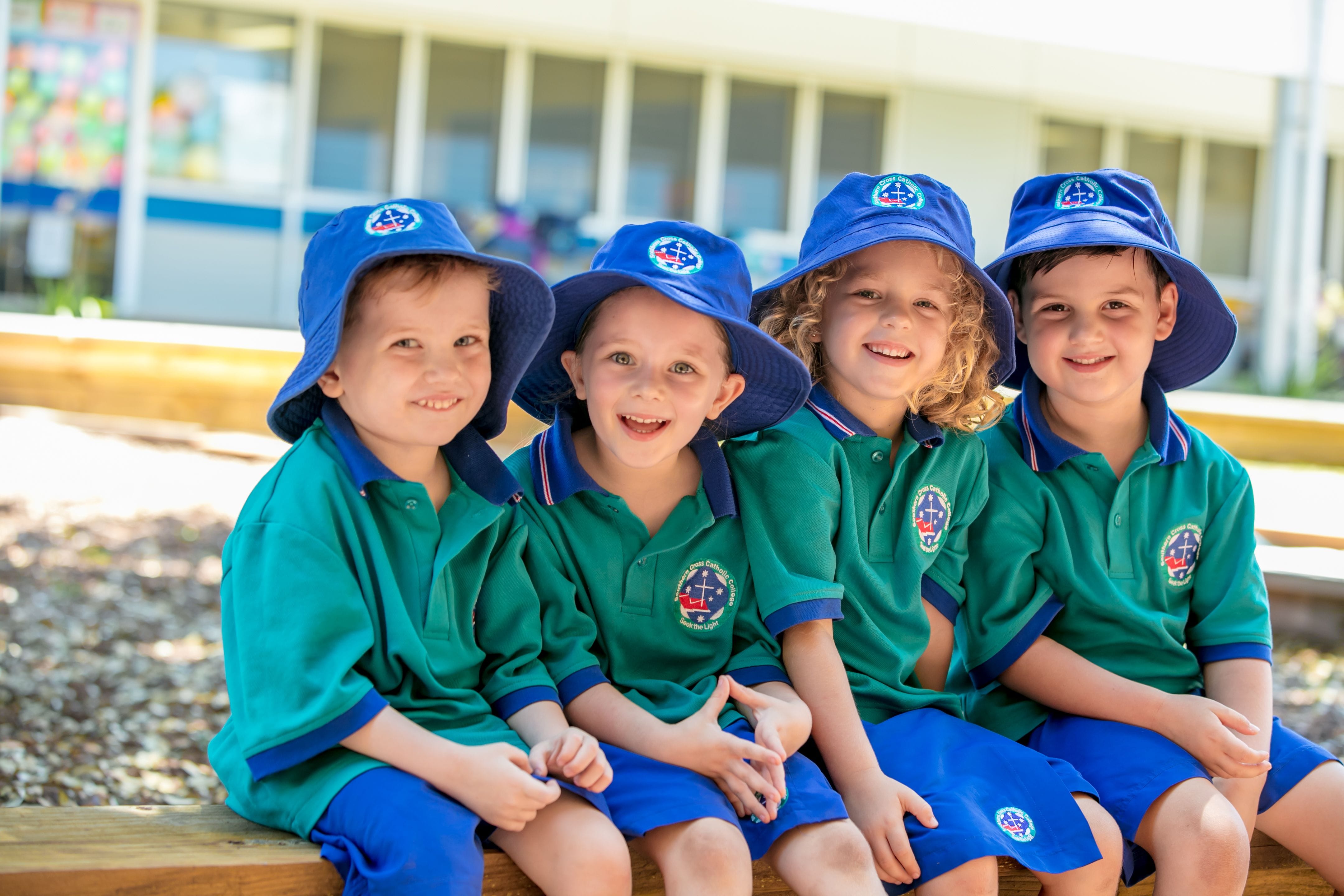 The College maintains a proud record of academic and sporting achievement. The uniqueness of the College and diversity of campus locations allows students access to facilities among the best in Brisbane Catholic Education.
The campuses are located on the Redcliffe Peninsula with its beautiful coastline and proximity to the sea. The area is socio-economically diverse which adds both a richness and challenge to the area.
Lasallian Volunteers are welcomed and form part of the Brothers' community at Scarborough. Responsibilities in community can involve helping with home chores; including gardening, cleaning, and cooking.
The role of Lasallian Volunteer
As a Lasallian Volunteer you will have the opportunity to support the students of the College in a variety of ways. Volunteers have the chance to get immersed in many aspects of school life.
Responsibilities of an LV role includes:
Support individual students and assist in classes with a range of subjects.
Involvement across the secondary campus and three primary campuses.
Coach sporting teams.
Academic support with the Garanyali Unit Aboriginal and Torres Strait Islander students.
Assist with various activities -music, breakfast program, art, dance, photography, and cooking.
Promote the Lasallian charism with different activities.
Support the youth minister with a range of ministry activities including retreats, Lasallian Youth Leaders program and leadership seminars.
Involvement in social action programs: breakfast club, work with homeless.
Attend and support with outdoor education camps.
Support with pastoral care programs, aid homeroom teachers with their pastoral responsibilities.
Challenges: being a long way from family and friends; learning to live with others for the first time; learning to manage the challenging behaviours of some students; conducting yourself in a professional manner with students the same age as you, diversity of students.
Rewards: develop relationships with students; learn about local Aboriginal culture; support students with challenging lives; better understanding of Brothers' life; expereince life in Queensland.
Preferred qualifications: driver's licence; solid literacy and numeracy skills; experience working with children and young people; experience with retreats.
To submit your interest apply here:Lasallian Volunteers Applications 2019