Our Team
Br Rehman Javed - Youth Minister for Pakistan
Rehman is currently a teacher at La Salle High School, Faisalabad. He is always a welcoming personality, has a great love for working with young people and enjoys being in their company. Rehman was a delegate at APLYC in Malaysia in 2014 and became a well-loved figure there. Br Rehman was instrumental in organising the first ever Lasallian Youth Gathering in Pakistan in 2015 and is currently planning the second such event in November 2017.
Dagia Aka - Youth Minister for Papua New Guinea
Dagia is a graduate of Jubilee Catholic Secondary School in Port Moresby, where he was the Vice School Captain in 2015. Dagia is an extraordinarily talented and energetic young man who is passionate about his faith and sharing the Lasallian charism with young people. He is an accomplished public speaker and has also been involved in debating at the National Level winning prestigious awards. However, Dagia is most proud of his attainment of the coveted 'Lasallian Award', presented to one outstanding student at Jubilee Catholic Secondary School each year.
Stefanie Breda - LaSalle Catholic College, Bankstown, NSW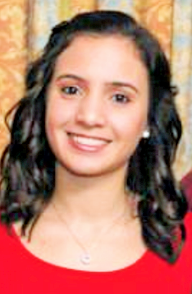 Stefanie graduated from Holy Spirit College, Lakemba in 2014 as the Religious Leader. She has always been actively involved as a Lasallian Youth Leader by assisting in Spirituality/retreat days, attending WYD in Rio 2013, assisting at Camp La Salle and the Lasallian Balgo summer program in 2015. She is in her second year of a Bachelor of Arts degree, majoring in Theology.
Nicholas Boscov - Casimir Catholic College, Marrickville, NSW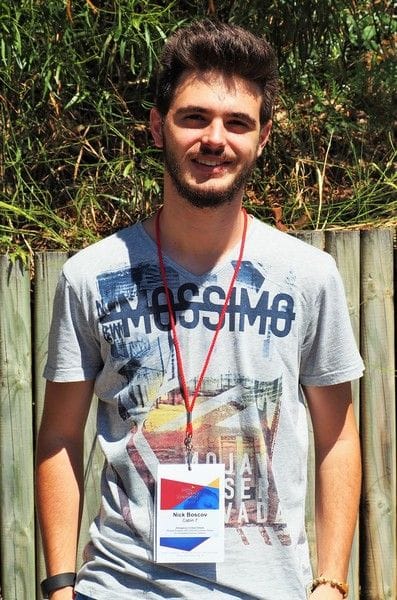 Nicholas graduated as vice captain of Casimir College in 2014 and he has played a major part in the Young Lasallians over a number of years. including as a volunteer on retreat days at his old school. Nicholas is undertaking a Bachelor of Education degree at the Australian Catholic University and is looking forward to working as a Maths and Economics teacher.
Jordan Bottalico - De La Salle College Ashfield
Jordan is Lasallian through and through having studied at LaSalle Catholic College, Bankstown, and was college Vice-Captain in 2011. He went on to be the Youth Minister at De La Salle College, Ashfield, in 2013 and Casimir Catholic College, Marrickville, in 2015. He also served as Assistant Lasallian Youth Ministry Coordinator. He has been on numerous Lasallian experiences, not least of which have been Camp La Salle and VLS: Balgo. He is a very confident and competent presenter.
Olivia Moore - O'Connor Catholic College, Armidale, NSW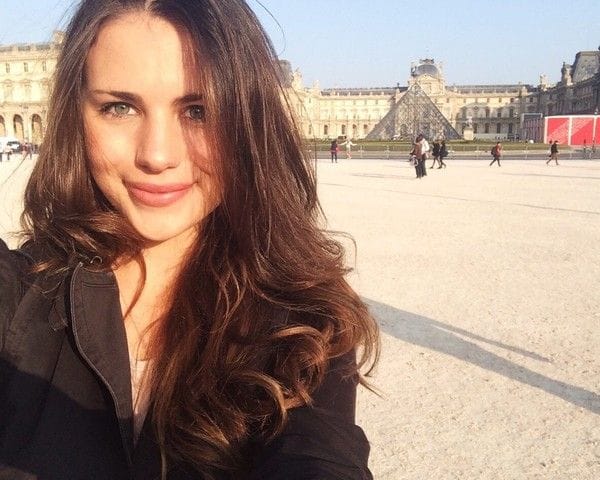 Olivia graduated from O'Connor Catholic College in 2014 and took a gap year to work as an au pair in Paris and Singapore before returning to Armidale to undertake a Bachelor of Nursing at the University of New England. Olivia is a comitted volunteer who gives up some of her spare time to help foster families in the New England region.
Calia Sandona - St Michael's College, Henley Beach, SA

Calia graduated from St Michael's College in 2012. She took a year off to work before applying and being accepted for Share The Mission in 2014. She was placed at La Salle College, Middle Swan, where she lived in community with two other volunteers, was an older sister to 40 Indigenous boarding house students and published the weekly newsletter. Calia attended the Lasallian Youth Gathering in Rotorua and is undertaking a Bachelor of Social Science degree.
Jake Wedesweiler - De La Salle College, Caringbah
De La Salle College, Cronulla, NSW
Jake is an outstanding graduate of both De La Salle College, Caringbah and De La Salle College, Cronulla. Jake completed his HSC as the college Vice-captain and was part of the first Lasallian Youth Leader program when he graduated from Caringbah in year 10. He attended the Lasallian Student Leadership Seminar in Collaroy, Sydney and has been a model leader of his school. He has played for St George Juniors and is currently playing American Football.

Joel Harriss
St James College, East Bentleigh, VIC

Meryla Lowther
De La Salle College Revesby
Holy Spirit College, Lakemba, NSW

Richard Leilua - Oakhill College, Castle Hill, NSW
Richie is a graduate from De La Salle College, Mangere East (2003). Since graduating, he has remained a man of service through his strong connections in his local church as the chairperson for the South Auckland Catholic Youth Groups. In 2015, he served as a missionary on the National Evangelisation Team (NET), which spreads the gospel around the country. He enjoys and is interested in personal training.
Sebastian Duhau - Retreats and Programs Coordinator
Sebastian graduated as school captain from St Andrew's Catholic College, Marayong (NSW) in 2014. He has studied at the University of Sydney in Engineering and Arts. He has had extensive experience in parish-based youth ministry, having been involved since he was in Year 7 and as a leader from Year 10. He previously served as Youth Minister at De La Salle College, Ashfield.
Philippe Dulawan - Lasallian Youth Ministry Coordinator
Philippe has been in this role for the past three years, having a background in parish youth ministry, World Vision and is currently a member of the Diocesan Youth Council for the Diocese of Parramatta. He has degrees in Secondary Education and Marketing. He is passionate about the message of Jesus Christ and leadership development.
Amanda Proulx - Assistant Director of Young Lasallians
Youth ministry programs have been greatly enhanced through the appointment of American theologian and campus minister Amanda Proulx as Assistant Director of Formation for Young Lasallians. Amanda has also played a key role in vocations ministry for the School Sisters of Notre Dame and is a former youth minister at St Mark's Parish in Sutton, Maine. Amanda has also completed studies through the Buttimer Institute of Lasallian Studies and has taught Christian Scripture, Lasallian Discipleship and Vocation. She holds a Master's degree in Pastoral Ministry from the Boston College School of Theology and Ministry and has extensive experience as a campus minister and religious studies teacher at La Salle Academy in the United States.